You can Make a Difference
A copy of our most recently filed annual report is available upon request or from the NYS Attorney General, Charities Bureau, 120 Broadway, New York, NY 10271
Girls Incorporated inspires all girls to be strong, smart and boldTM. We are committed to helping girls build skills and capabilities for a responsible, confident and self-sufficient adulthood.
At Girls Inc. we understand the
complexity of girls' lives and provide
free access to a wide range of programs
dealing with:
STEM Education

Health & Nutrition

Pregnancy & Drug Use Prevention

Media & Economic Literacy

Career Exploration & much more.
What We Do
We offer fun, hands-on, educational activities that build life skills!

Membership is free!

It's a safe space after school!

Member Girls have access to more than $25,000 per year in college scholarships!
---
---
Dear world, it's me, a girl...
Girls Inc. asked girls everywhere:
"If you could send a message to the whole world about what its like growing up as a girl today, what would you say"?
They spoke and wrote, shouted, laughed, whipsered, and signed. They said......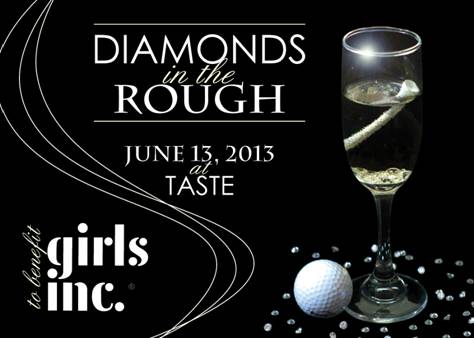 4th Annual Diamonds in the Rough
Enjoy a night on the rooftop of Taste with a beautiful view of downtown Albany! There will be butler-passed hors d'oeuvres, food stations, signature "Strong", "Smart", and "Bold" cocktails, live music, silent auction items, a putting contest, and the main attraction - a chance to win a 3/4ct. diamond when you purchase a champagne raffle ticket (diamond necklace donated by Hannoush Jewelers)!
Event Details


Date: Thursday June 13th
Location: Albany's Taste rooftop (directions)
Time: 5:30-8:30pm
Parking: Valet available
Presale Ticket Prices: Honorary Committee: $100
Champagne Ticket: $65
General Presale Ticket: $50



Register Now!



---
---
---
VIEW AND DOWNLOAD THE GIRLS INC. 2011 ANNUAL REPORT
The Girls Inc. 2011 Annual Report is available for download on Google Docs.
You can also copy and paste the following link into your browser:
---
GIRLS INC. ON YOU TUBE
Visit Girls Inc. National and Girls Inc. National Affliates:
Girls Inc. Schenectady Center
Adminstrative Offices
962 Albany St.
Schenectady, NY 12307
(518) 374 -9800
Girls Inc. Schenectady Center Map
View
Girls Inc. of the Greater Capital Region, Albany
in a larger map
Girls Inc. Albany Center
Northeast Association for the Blind
301 Washington Avenue, 2nd Floor
Albany, NY 12206
(518) 463 - 1211
NOTE: Our Albany site is only open during program hours.
All administrative matters are handled at the Girls Inc. Administrative Offices at the Schenectady Center.
Girls Inc. Albany Center Map
View
Girls Inc. of the Greater Capital Region, Albany
in a larger map
Click
here
for directions to each site.
Girls Inc. Staff can now log into
their secure email by clicking here: